LOOK 10 YEARS YOUNGER USING A SIMPLE & PAINLESS, FDA APPROVED TREATMENT THAT DELIVERS IMMEDIATE RESULTS!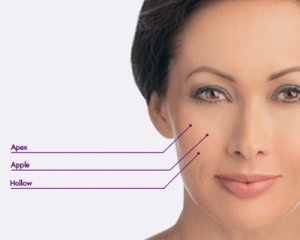 La Fontaine Aesthetics is the preferred center for VOLUMA® Non-Surgical Face Lifts.
Lifting cheeks and sculpting cheekbones
Defining the jawline and decreasing jowling
Lifting eyebrows
As we age we normally lose facial volume – the cheeks deflate and descend causing jowls (a sagging jawline) and sagging smile lines. VOLUMA® uses hyaluronic acid (a natural sugar) to instantly lift and sculpt the cheekbones to give a softer and more youthful appearance.
Remember when grandma used to pinch the apples of your cheek – Full cheeks are an important sign of youth. VOLUMA®'s results are instant and natural looking. The results last around 1 year and up to 2 years. There is no downtime! Patients are able to resume normal activities immediately.
Schedule a free consultation to see if VOLUMA® is for you. We can take a picture with our Morpheus 3D imager and show you where a VOLUMA® treatment would work best for you.
VOLUMA® FAQ's
Why is Facial Volume so important?
A youthful face is characterized by smooth, round contours, high cheekbones and a well-defined jaw line. These features together comprise the "triangle of beauty" or "heart of face", with its base at the top and summit below. As we age, facial fat loss, gravity, and loss of the skin's natural elasticity conspire to reverse this triangle's composition, leading to a narrower, less youthful forehead and temple area, and a wider, heavier jaw line.
What is Juvéderm® VOLUMA®?
Juvéderm® VOLUMA® is an injectable hyaluronic volumiser that provides long-lasting restoration of facial volumes through injection. The results are immediate and very natural looking. Juvéderm® VOLUMA® restores youthful volume to cheeks, cheekbones, eyebrows and chin that have become hollow or thin due to weight loss or age-related facial fat loss. It can also rejuvenate the effects of a sagging facelift.
What exactly is hyaluronic acid?
Hyaluronic acid (HA) is a naturally occurring substance found in the body that helps to hydrate and add volume to our skin. Natural uncross-linked hyaluronic acid is broken down by the body in one or two days so is constantly replaced—as we age this replacement mechanism diminishes so the moisturizing and plumping effects of hyaluronic acid decrease. The hyaluronic acid used in VOLUMA® is stabilized and cross linked to achieve safe long lasting results.
At what age should I start treatment with Juvéderm® VOLUMA®?
Juvéderm® VOLUMA® is intended for use by adults. It is the ideal implant for remodeling facial volume, correcting a receding chin and lifting the brow.
How long will the effects of treatment with Juvéderm® VOLUMA® last?
The average effect of treatment with Juvéderm® VOLUMA® lasts about 18 months, usually between 1 to 2 years.  It may sometimes be shorter or longer depending on:
your age
your physiology
your lifestyle (smoking and exposure to sun or UV rays may shorten the effect)
the amount injected and the practitioner's technique
Will the treatment hurt?
Dr Oleszek uses the latest techniques to minimize any discomfort.  These can include ice
packs and skin vibration.   Patients generally do not need local anesthetics and after the treatment any discomfort is usually settles very quickly.
Why Juvéderm® VOLUMA® and not a wrinkle filler?
Juvéderm® VOLUMA® has been specifically developed to restore lost facial volume e.g. in the cheeks, cheekbones, chin and eyebrow.  While wrinkle fillers like Juvéderm® ULTRA and Restylane offer excellent results when applied to fine lines and wrinkles around the mouth, nose, and eyes, Juvéderm® VOLUMA® is often better suited to larger scale facial volumizing. With our 3-D imaging device, The Morpheus, we can show you exactly where you need to restore volume.
When can I return to work and resume my social life?
The aesthetic results are immediate and very natural looking. You can return to work and resume your social life immediately. Sometimes there is bruising, but usually can be covered easily with make-up.
Are there any side effects?
Following injection, you may experience redness, slight swelling, or bruising at the injected area. Your doctor will inform you about this. These side effects will not last and can easily be covered up with your usual makeup.
What about contraindications?
These do exist. They are not specifically related to Juvéderm® VOLUMA®, but to this type of treatment. This is why it is important to tell your doctor about any previous history of pathologies such as auto-immune diseases, allergies, known hypersensitivity to hyaluronic acid, any tendency to develop hypertrophic scars, immunotherapeutic treatment, inflammatory or infectious complaints (acne or cold sores) at injection sites. Also advise us if you are pregnant or breast-feeding and about any previous aesthetic treatment, particularly the use of permanent products.
Is there anything I should know before I have the treatment?
Do not take aspirin, Motrin or Alleve for at least three days before the injection session.
During the injection, risk of bruising and swelling will be higher for patients under anti-coagulant treatment or taking aspirin.
Are there any recommendations I should follow after treatment?
You are advised not to apply pressure to or massage the injection site during the first days following injection session. In the first week following treatment, the injected product may feel firm, but as VOLUMA® integrates into your skin, it will look and feel natural.

Like many people, Christina Conti, 44, a personal assistant from Wantagh, N.Y., was seeking a more youthful appearance…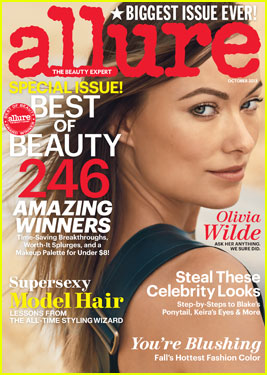 Allergan, the company that brought us Botox, now hopes to be indispensable to our cheeks


JUVÉDERM VOLUMA™ XC injectable gel is the first and only filler FDA-approved to instantly add volume to the cheek area. It gives you a subtle lift, helping to restore contour and a more youthful profile, for up to 2 years, in patients over the age of 21. Read more …
Video by Dr. Ken Oleszek