Have you tried getting rid of the sagging skin under your chin or the jiggle on our upper portions of our arms, belly, chest etc…?
We proudly treat Denver and the surrounding area with ThermiTight (also called ThermiRF).
What is ThermiTight?
During the treatment, a tiny probe is used to gently heat specific tissues to a pre-determined therapeutic temperature. After the procedure, a gentle wrap is applied and the patient may resume normal acitivies the next day.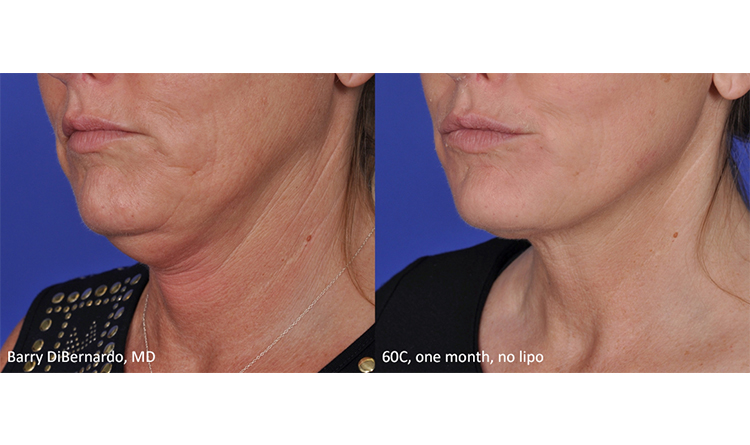 Dr. Ken Oleszek will apply a controlled amount of thermal energy to targeted tissue. The tip of the tiny probe provides constant feedback on the actual temperature during treatment. An infared camera is used to monitor skin temperature to ensure that your treatment is both safe and effective.
In a survery of 73 patients, 93% of patients would recommend this procedure.
How does ThermiTight (ThermiRF) work?
When heated to a high enough temperature, our bodies will produce new collagen which tightens and smooths skin in the area(s) being treated. The inner layer of skin can tolerate temperatures over 122 degrees Fahrenheit which creates faster results.
With ThermiTight (also called ThermiRF) the benefits vs surgery are huge. No Surgery, minimal discomfort, minimal discomfort, minimal risk of injury, little to no downtime & it's safe for all skin types. Learn more about Thermi by visiting the Thermi Website.