At La Fontaine Aesthetics, we are very excited to offer Thermismooth to Denver and all of Colorado!
Thermismooth is a non-invasive skin-tightening procedure. There are two types of Thermismooth; One for the face and one for the body.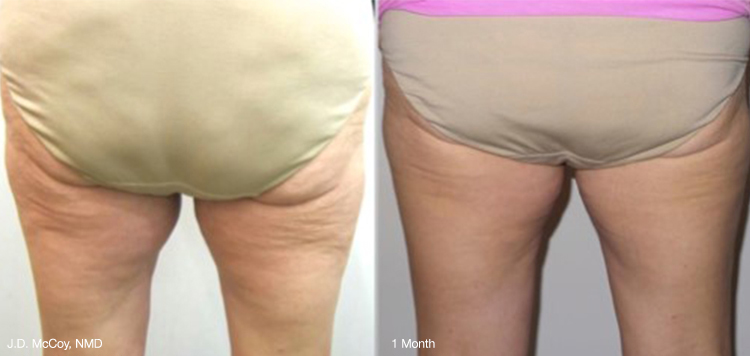 How does ThermiSmooth work?
A gentle feeling, and effective treatment for skin tightening to the face, eyes, neck, legs, thighs and buttocks. Both procedures involve using radiofrequency energy to stimulate collagen production and make the existing collagen fibers tighten, making the skin more taut and youthful-looking. Collagen is a protein found in the skin and connective tissues that makes the skin strong and elastic.
As a person ages, their body produces less and less collagen, so their skin gets thinner and less elastic. Consequently, their skin wrinkles and sags. The Thermismooth device heats collagen fibers to over 104 degrees Fahrenheit, making them contract so they pull the skin tight. The result is a comfortable treatment session that for most people, feels like a warm stone massage.
Why do ThermiSmooth treatment?
Treatments are gently, non-invasive and painless. Many patients enjoy them because they do feel like a warm massage. The face device is small and gently enough to be used around and under the eyes to treat wrinkles and crows feet.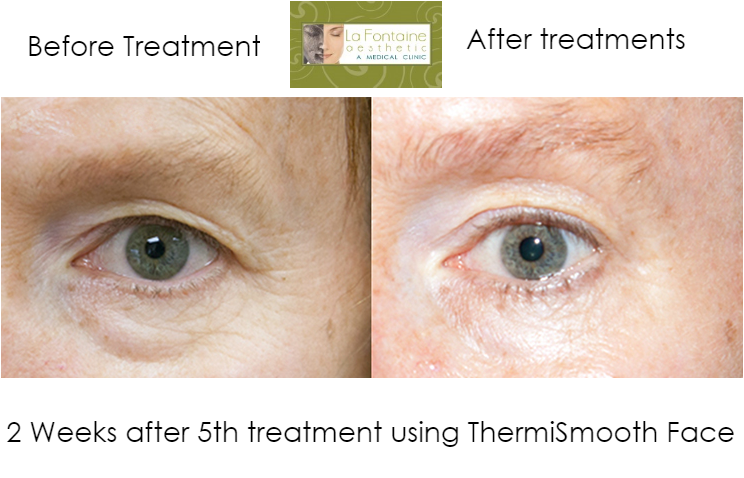 Unlike many skin treatments like lasers, Therismooth does not affect pigment. It is therefore a safe treatment for people with dark skin. It does not involve removing the top skin layers or other tissues. It only heats the collagen fibers within the dermis. Consequently, it has a much shorter recovery time than other procedures. It is a great combination procedure with a facial or a peel.