La Fontaine Aesthetics was founded to provide a new standard of high quality Medical Aesthetic care using the latest technological advances with an emphasis on patient safety, while delivering results in a relaxing, spa atmosphere.
La Fontaine Aesthetics is an award-winning cosmetic medical spa located in the heart of Denver's Cherry Creek North district, La Fontaine Aesthetics specializes in:
  • Injectables- Botox, Dysport, Juvederm, Radiesse, Restylane, Scuptra and Bellafill.
    
• Laser treatments to treat wrinkles, sun damage and acne scars: the MiXto Fractional CO2 laser,Photofacial, IPL, BBL, HALO Laser & The INTRAcel. 
• Vein treatments for spider veins.
     
• Body Contouring with CoolScupting, Vanquish, out-patient Liposuction, fat transfer and ThermiTight.
Our philosophy is to provide innovative treatments that improve our patient's appearance in a Natural and Healthy manner.  
 A Medical Spa
Ken Oleszek, M.D., leads a team of licensed skin care professionals who are committed to helping your skin and body reach its full potential.   We strive to provide the most innovative treatments that keep you feeling and looking your best!
Ken Oleszek, MD

Dr.  Ken Oleszek, M.D., Board Certified Physician, owner and medical director of La Fontaine Aesthetics welcomes you. Whether your visiting us for a skin treatment, medical aesthetics, body treatments, or vein treatments, we strive to treat our patients with utmost respect and professionalism. Dr. Ken Oleszek, a graduate of the University of Colorado, School of Medicine, finished his Residency in Internal Medicine in 1997. He is a Fellow of the American Society for Laser Medicine and Surgery, member of the American Academy of Cosmetic Surgery, American College of Phlebology, The American Venous Forum and the American College of Physicians
Dr. Oleszek dedicates his practice to utilizing high-tech medicine and laser procedures to provide optimal cosmetic enhancement, without surgery and with minimal down-time. Highly trained in laser treatments including laser hair removal, photofacials, Fraxel, MiXto (the Italian Fractional CO2 laser), Leg Vein treatments and Diolite's facial vessel removal. He specializes in the use of Botox, Dysport, Restylane, Radiesse, Juvederm, Sculptra, liposuction, fat transfer, vein and laser treatments.
Dr. Oleszek won the prestigious award of Best Non-Surgical Facial Rejuvenation Enhancement from THE Aesthetic Show™ awards ceremony in 2011. THE Aesthetic Show™ is a multidisciplinary medical education meeting focused on the rapidly expanding field of aesthetic medicine.
Meet the Staff at La Fontaine Aesthetics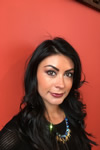 Patients love Adrian because she is literally Denver's Best Aesthetician and Laser Technician. Born and Raised in Denver, Colorado, Adrian graduated Aesthetics school in 2004, received laser certification in 2007 and was a Laser Technology Instructor until coming on board at La Fontaine Aesthetics. With La Fontaine for 5 years, but in the industry for 15 years, Adrian provides various treatments starting with lash/brow tinting, exquisite brow design, waxing & facials, to more advanced laser treatments such as HALO Laser, Forever Young BBL, Thermi-Smooth, RF Microneedling, Coolsculpting & Dermaplaning – in addition to many more.
With Adrian, she understands that everyone is different and therefore will tailor your treatment to your specific needs. She is Passionate about improving patients skin as well as their confidence & Enjoys educating patients about skin care and treatments.
Her hobbies include travel, volunteering, dancing and enjoying the amazing food here in Denver!
Top questions for Adrian:
What is your favorite treatment to provide?
My favorite treatment to provide is the Halo because of it's bang for the buck. I also add the Forever Young BBL treatment to every one of my HALO treatments.
How do you keep your skin looking flawless?
The Forever Young BBL treatment 3-4 times a year is a must! And the cost is equivalent to a daily starbucks. But no treatment is final without protecting the investment with a proper skin care regimen. My top products are Obagi Retinol, La Fontaine's Vitamin C, La Fontaine's Gly/Sal Cleanser & PCA sunscreen.
---
Savannah – Not only does Savannah assist Dr. Oleszek with out-patient liposuction, fat transfers, Accent XL, various vein treatments, and other medical aesthetic procedures, she can also help you register with our TouchMD program.
TouchMD is an interactive device that helps patients revisit their consultation on the internet.
---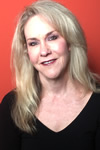 LUCIA – Lucia is La Fontaine's office manager in addition to being a Licensed Aesthetician. She has been with La Fontaine for over 2 years and is actively involved in patient consultations and developing patient treatment plans that fit the patient's goals and finances.
Feel free to call her with questions, 303-355-4772.
---