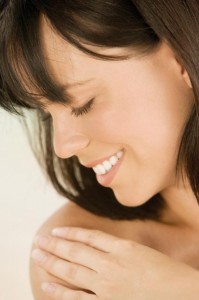 We specialize in facial enhancement procedures and are continuously recognized for our impressive work. Enhancing your skin quality and your appearance can make a huge difference in your confidence and the way you carry yourself.
Modern aesthetic medicine has made it possible to look years younger without the downtime of surgery. And facial enhancement procedures that recapture your youth are what we do best.
We have the top of the line products in injectables and fillers like Botox®, Juvederm®, Bellafill® and Restylane® as well as the innovative liquid face-lift treatment that can restore the volume of your face and smooth away wrinkles and folds. Erase sun damage and age spots with Photofacials and improve the texture of your skin with Microdermabrasion or La Fontaine's award-winning MiXto Laser wrinkle treatment.  Firm and tone your face with the no-downtime Accent XL treatment. We also carry cosmetic enhancement products like Latisse®, which is a medication that improves eyelash fullness and length.
No matter the improvements that you're seeking to make in your appearance, we have the expertise and the products to customize your treatment options just for you.
We also have treatments, facials and peels that can remove acne scars or treat acne, including our signature White Orchid Facial, which was named "Best.Facial.Ever." by 5280 Magazine.
So, dip your foot in the fountain of youth and read more about our products and signature services that can rejuvenate your image.
Call us to book your complimentary consultation, 303-355-4772