We have treatments for Acne to help you in every situation!
A classic and highly effective treatment for an acne flare up is an Acne Injection Shot. We proudly treat the Denver and surrounding area with this quick shot!
Acne injections are life savers when a blemish pops up just before a big event or busy weekend.
At La Fontaine Aesthetics, we use a mixture of anti-inflammatory medicine (kenalog) and an antibiotic to give fast improvement – usually within 24-hours you will notice significant results. Cost for the injection is $30, but may be more if more intensive treatments are needed.
see this blog for a full description of an Acne Injection.
Although Acne Injections are life savers when a blemish pops up, chronic acne is handled a very different way.
At La Fontaine Aesthetics, treating your skin is what we do in the office, but we are here to keep you looking your best at all times. In order for us to help in that way, we carry only the highest grade of both Pharmeceutical and Non-Pharmaceutical treatments.
Acne Treatments
The first thing we want to do is get you on a proper skin regimen. La Fontaine Aesthetics makes customized and specially compounded skin care products for each skin type. Our specially formulated products range in what they work to treat. Our highly trained staff is here to guide you through the proper product choices and formulate a customized regimen for your skin condition and type.
In addition to La Fontaine Aesthetics Skin care, we also carry the cult favorite Physician grade brand, Obagi.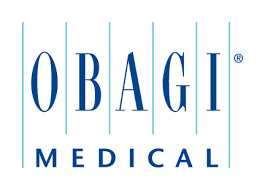 We carry a full range of Obagi products. We have both the NU-Derm kit which was picked by NEW BEAUTY as their Beauty Choice Award for super charged products, and the Obagi Vitamin C Kits to get you on your way with every product you will need from Obagi. Indivdual products are also available to customize a skin care regimen for you. The Obagi Retinol Products have three strengths, we will help you decide which strength is best for you.
Obagi's CLENZIderm MD system is an Acne Therapeutic System has three products specially formulated to therapeutically treat your Acne and was awarded the BEAUTY CHOICE PRODUCT AWARD by NEWBEAUTY.
PCA Clearskin is carried on our office and is a great moisturizer for Oily or Breakout prone skin.
Advanced Acne treatments are available, we offer Blue Light Therapy, the Detox Pore Facial, VI Peel, and the latest advanced technology, the Forever Clear BBL. We offer complimentary consultations to help you decide which treatment fits your lifestyle and financial needs. Call us at 303-355-4772 or schedule an appointment through our website!